"Minister of Transports and Communication, Mr. Tomás Salomão presided the opening ceremony of INAM´s annual planning meeting. The meeting is beeing attended by all provincial directors of INAM and heads of departments and section at the headquarters.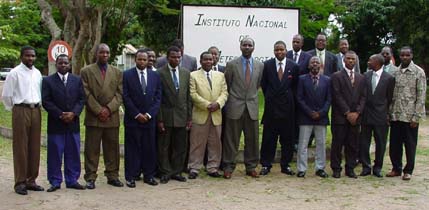 Addressing the participants Mr. Salomão stressed the importance of meteorology for the socio economic development of the country, and for decision making processes for short and long term activities. Mr. Salomão also indicated the role that INAM should play particularly now that the Mozambican society is apprehensive about the prospects of the current rain season, taking into account the last disaster which affected the country.

Minister Salomão was briefed on the current implementation of the reconstruction project in the field of meteorology.

During the planning meeting a particular attention will be paid to the implementation of the reconstruction programme."